‭PW052613 DOWNLOAD 35MB 43min
Low bit rate file can be downloaded on the FTP 20MB
Broadcast versions no longer available, ya get what ya get.
‭
Audio clip: Adobe Flash Player (version 9 or above) is required to play this audio clip. Download the latest version here. You also need to have JavaScript enabled in your browser.
‭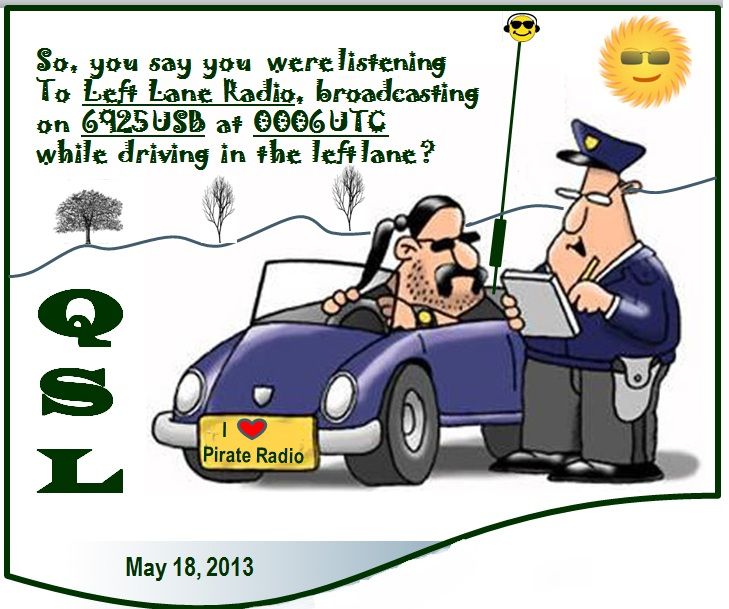 Pirates in the news this week include; DXing great Don Jensen, of Kenosha, WI, passed away, Radio Survivor has an article talking about a unlicensed station in northern New Mexico that broadcasts a room on turntable.fm, The FCC has begun using the vernacular term "pirate Broadcaster" in its official notices and we take a look at the FCC Activities.
‭Select postings from the Free Radio Network, HF Underground and note stations logged per the Free Radio Weekly
‭Off Air Recordings include the stations of: All Aboard Radio, Pseudo Radio, Left Lane Radio, Ann Hoffer Radio and XLR8.
Allan Weiner spoke about an interview about pirate radio for an upcoming article in Radio World International on WBCQ
Larry Yurdin has posted a YouTube account of the Alternative Media Conference held at Goddard College in 1970.
‭Background music from the Podsafe Music Network.
‭Thanks for listening
 ‭RD